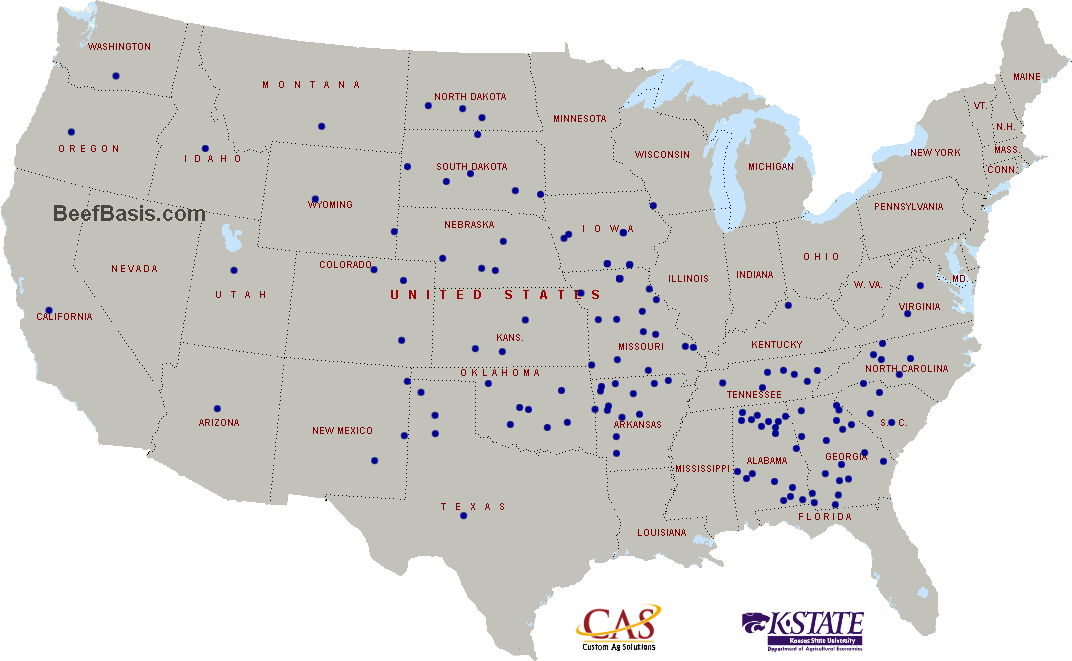 Notes:
Price Forecast Map is updated every morning at 5:30 EST.
Price Forecast shown for: Nov/14/2020
Forecast is based on: Steers, Large & Medium/Large, Class 1 (Class 2 if Class 1 is not available), and 10 head.
For a more specific forecast, go to the Basis and Price Forecasting tool.
Powered by CoolTip